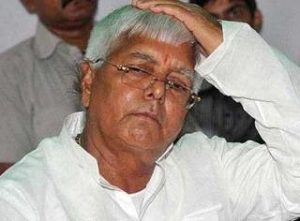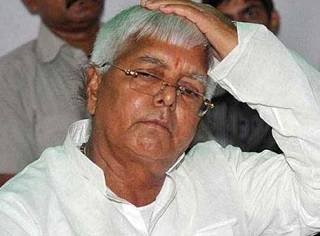 In the fodder scam case, former Bihar Chief Minister and Rashtriya Janata Dal (RJD) chief Lalu Prasad Yadav was sentenced to three-and-a half-years in jail by a CBI Ranchi court on Saturday. The judgment was announced via video conferencing. A fine of Rs 5 lakh has also been imposed in case of non-payment of fine, Lalu would have to serve an extra six months in jail, the judge said.
The court had convicted Prasad for offences of cheating with criminal conspiracy under the Indian Penal Code and the Prevention of Corruption Act. The sections carried minimum jail term of one year and maximum of seven years.
He was also given a jail term of three years and six months in the case under the PCA.
In case of failure to pay a fine of Rs 5 lakh each under the IPC and the PCA would entail another six months in jail for Lalu.
The sentences will run concurrently, his advocate said.
Lalu, along with 15 others, was convicted in the case on December 23 and has been lodged in the Birsa Munda jail since then. The court had acquitted six others, including another former Bihar chief minister, Jagannath Mishra. Apart from Lalu, convicts Phool Chand, Mahesh Prasad, Bake Julious, Sunil Kumar, Sushil Kumar, Sudhir Kumar and Raja Ram have also been sentenced to three-and-half-years in jail and a Rs 5 lakh fine was imposed. RJD leader Jagdish Sharma got the maximum jail term, seven years, and a fine of Rs 10 lakh was imposed on him.
This was the second of the five fodder scam cases. It pertained to fraudulent withdrawal of Rs 89.27 lakh from the Deoghar treasury between 1991 and 1994.
Lalu Yadav has now been convicted in two of the five cases of fodder scam. Four years ago (in 2013), he was convicted in the first case and was given a five-year jail term. After being in jail for two months, he got bail from the Supreme Court.
Yadav to faces another three fodder scam cases for illegal withdrawal of Rs 3.97 crore from the Dumka Treasury, Rs 36 crore from the Chaibasa Treasury and Rs 184 crore from the Doranda treasury.