Hyderabad murder case: all four accused killed in police encounter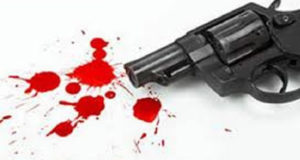 JNS: All four accused in the rape and murder of a Hyderabad veterinarian were killed in an encounter by the Telangana Police in the early hours of Friday. According to the police they were taken to Chattapally, where they had burnt the woman's body where they allegedly tried to escape by attacking the cops.
According to the media reports, the police alleged that one of the four accused had gestured to the other three to flee after attacking the cops. The four tried to run towards a deserted pathway when cops opened fire in self-defence.
"Will the police just watch if the accused attack them?" asked Cyberabad Police Commissioner V C Sajjanar, reported Indian Express.
Officials said that they had taken the four accused after midnight to reconstruct where they had stopped to buy petrol and to see the place where her two-wheeler was disposed.
"Another reason we decided to take them out at night was to "avoid any confrontation with the public." an official said.
Incidentally, this is the second such encounter in Telangana, where those accused of crime against women, have been shot dead while allegedly trying to escape from police custody.
In December 2008, three accused of acid attack were killed by Warangal Police when they tried to attack the cops at the crime scene. V C Sajjanar, the present Police Commissioner of Cyberabad was SP of Warangal at that time.