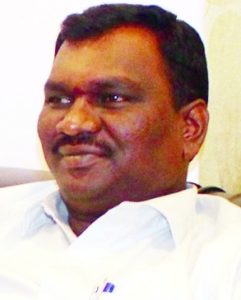 On the occasion of National Sports Day, Minister, Sports and Youth Affairs, Amar Kumar Bauri said that the Department is committed to work for uplifting the lives of the players. Bauri while addressing the participants assured that the State government will soon come up with the insurance policy and table the sports policy for differently-abled players on or before November 15, to mark the Statehood Day.
During the felicitation ceremony organised to mark the occasion, the Minister unveiled the coffee table book, 'Jharkhand Ke Khel Ratna'. The book compiles the details of the players from several sports realm, highlighting their achievements. Players of nine sports that include Archery, Athletics, Wushu, Wrestling, Lawn ball, Badminton, Table-Tennis (TT), Football and Hockey received a memento and cash prize for their commendable performance. The Directorate of Sports and Youth Affair have spent approximately Rs 70 lakh.
Besides, the Minister also stated that for promoting hockey, a centre of excellence will be established with all essential features. Bauri on the occasion also inaugurated the centre of Jharkhand Sports Authority centre near Birsa Munda Football Stadium. A dedicated web-portal of the Department of Sports and Youth Affairs was also launched covering several details on Tuesday in the presence of other dignitaries.