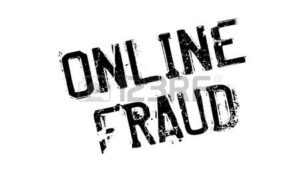 SN Sah (66) a resident of Yaduvansh Nagar Chas was cheated as Rs  9999 was fraudulently withdrawn from his State Bank of India accounts after he made the mistake of sharing his ATM card details over the phone with a person who claimed to be calling from the SBI.
Sah, filed a complaint with police in which he said that online transfer of money was carried out without his consent and knowledge.
The cops have invoked section 420 (cheating) of the Indian Penal Code and sections of the Information Technology (IT) Act in the case.
According to the FIR, Sah got a call from a mobile no. – 8317833628 on his cell phone on 6 September afternoon. The caller claimed to be a bank officer and asked details of ATM cards he had for his accounts with the State Bank of India otherwise your card will be blocked.
Sah shared the information and he (fraudster) allegedly misused it to withdraw Rs 9,999 from his bank account without his consent through illegal online transactions (at OLA Money-Zip Cash).
Police said people should be aware of such fraudulent phone calls and avoid sharing personal details with anybody. "If any one getting such calls should cross-check with bank officials whether the calls are authentic, before sharing personal information", he added.