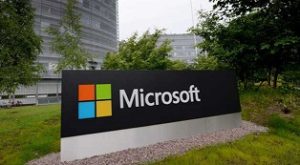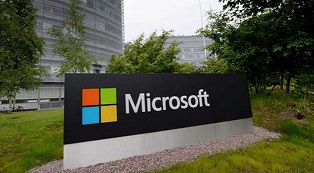 Microsoft will support the state government to explore Cloud, machine learning and mobile-based solutions to improve citizen services and provide better facilities in the fields of education and agriculture. A MoU has been signed between Jharkhand government and Microsoft India at the 'Momentum Jharkhand: Global Investors Summit and Trade Exhibition', informed an official.
Jharkhand has been using an advanced IT infrastructure to provide citizen services and is aggressively driving technology-led programmes such as 'Skill India' and 'Digital India'. As per the MoU, Microsoft will help the government access the best of Microsoft's technology and expertise for the improvement of digital services to citizens and drive digital inclusion in the state. Speaking on the occasion, Umesh Prasad Sah, IT Director at Department of IT and e-Governance of Jharkhand government, said, "Microsoft will work with Jharkhand government to support the development of Cloud and mobile-based solutions and support the use of machine-learning and advanced visualisation to help solve challenges in the fields of agriculture and education."
Commenting on this association, Country General Manager at Microsoft India Sanjeev Gupta said, "Over the past year we have experimented with Cloud, mobile and machine learning based solutions for better citizen connect as well as to help students and farmers in India. We are happy to bring the power of Microsoft Cloud technologies, machine learning and data analytics to Jharkhand."
"We look forward to supporting the Jharkhand government in its effort to enhance citizen services and drive digital inclusion," he added.
Microsoft has been working closely with several state governments in India to support their digital infrastructure, enhance their citizen services and drive efficiencies in their administrative and governance operations.