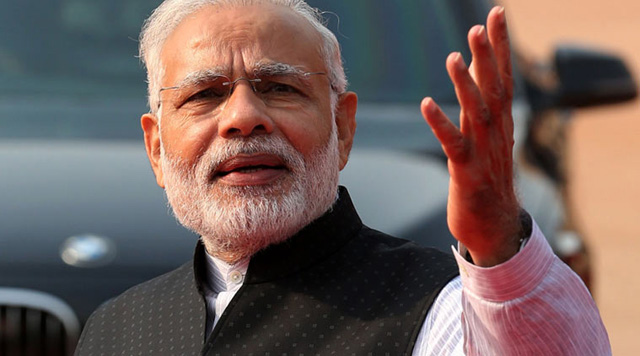 Prime Minister Narendra Modi's thanksgiving speech was expected to hit the populist note. It did. His address to the nation on completion of 50 days of demonetisation on New Year's Eve lacked the zing though. Disappointment was in store for people who expected him to reveal impressive numbers to justify what he has put the country through. What he offered instead was a whole of motherhood statements, full of noble intent but finally neither here nor there.
On 8 November, the day the prime minister startled the country with the announcement of demonetisation, the mood at the queues outside ATMs was one of happy anticipation. People resented the inconvenience but were willing to back Modi. The perception was that the nation's big war on black money, terrorists, counterfeiters and whatnot had begun. It cannot but have a happy ending. On 31 December, after Modi made his speech, the popular mood was sombre and confusion. Nobody seemed sure what exactly had changed in the country.
Following is the list of sops that Prime Minister Narendra Modi announced during his speech on the eve of the New Year.
1) For the poor: Two new schemes under PM Awaas Yojna. Home loans for poor and middle class people up to Rs 9 lakh will get 4 percent exemption on interest and 3 percent for up to Rs 12 lakh loans.
3) For senior citizens: 8 percent interest up to Rs 7.5 lakh deposit by senior citizens in banks.
4) For small businesses: Credit guarantee for micro small and medium enterprises to be raised to Rs 2 crore from current Rs 1 crore.
5) For women: Pregnant women across India will be given Rs 6,000 in their bank accounts to take care of initial medical needs.
6) For farmers: The government will convert 3 crore Kisan Credit cards to RUpay Credit cards.
7) For small businesses: Banks have been asked to raise cash credit limit for small businesses to 25 percent from 20 percent.