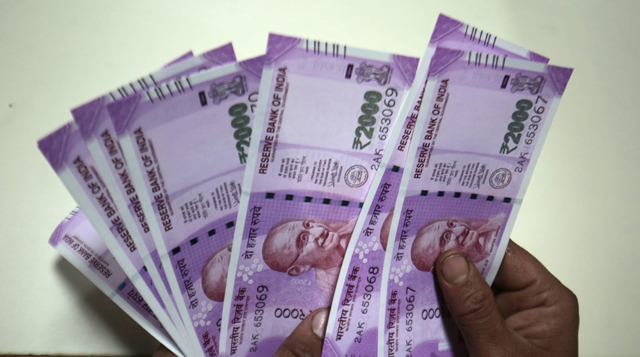 India has now surpassed its former colonial master, the United Kingdom, making itself the sixth largest economy in the world. For the first time in more than 100 years, India has achieved this feat. The US, China, Japan, Germany and France make up the top five economies of the world. This advancement is primarily because of the rapid economic growth of India and the Brexit fiasco.
As per a tweet made by Kiren Rijiju, Indian minister of state for Home Affairs, there has been a decline of approximately 20 percent in the value of the pound over the last year.
In February, India beat China as the world's fastest growing economy, and the International Monetary Fund had predicted that its GDP would increase by 7.6 percent in 2017. According to a report by Foreign Policy, Kiren Rijiju said, "India may have a large population base, but this is a big leap." The report also stated that the economy of the UK should grow by 1.8 percent in 2016 and decline by 1.1 percent in 2017.  Due to Britain's decision to exit the European Union in June this year, the economy and currency of Britain have gone through a lot of hiccups and irregularities. Meanwhile, the Indian economy has witnessed steady growth, primarily because of the decrease in prices of global commodities, decent rainfall and the less-than-anticipated inflation, despite the chain of reforms made by the national government.
According to a report by Forbes, the UK's growth significantly outpaced India's with the industrial revolution in the 18th century until India got its independence in 1947. A period of stagnation post 1947 saw both India and the UK grow at roughly the same rate. This was primarily due to India's misinformed choice of pursuing a closed, centrally planned, socialist economy. It was in 1991 when there was an inception of convergence, and that was when India had finally implemented market reforms, which continue to this day. During this period, India has witnessed a rapid economic growth, and finally overtook the UK by 2016, though it still has less than one-fifth of the UK's per capita levels.
Nevertheless, analysts and economists say that it is very doubtful as to how long India is going to hold on to this position, given the introduction of demonetisation.
CT – https://yourstory.com/2016/12/india-surpasses-britain/