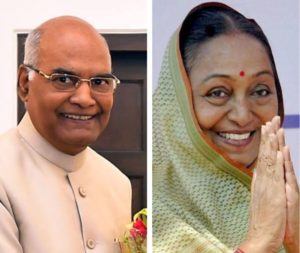 Polling to elect 14th President of India ended at 5 pm on Monday 17 July. The poll result will be announced on July 20. The elected representative of the Parliament and various state assemblies cast their votes to elect India's next President.
Ruling National Democratic Alliance candidate Ram Nath Kovind has locked horns with opposition candidate Meira Kumar in the race to the country's top constitutional post. President Pranab Mukherjee's term is expiring on July 25.
Both Kovind and Kumar are from the Dalit community and have canvassed hard by visiting states to seek the support of legislators.