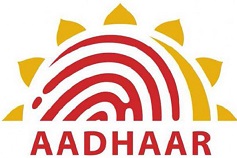 The Unique Identification Authority of India (UIDAI) has achieved another landmark by generating 111 crore Aadhaar in a population of 125 crore plus, said Ravi Shankar Prasad, Minister of Electronics & IT and Law & Justice in his statment.
The World's largest and unique biometrics based identification programme with a real time online authentication infrastructure – the Aadhaar has been recognized in the recent UN Report on World Social Situation, 2016 as a developmental tool with "tremendous potential to foster inclusion by giving all people, including the poorest and most marginalized, an official identity" and a wonderful "critical step in enabling fairer access of the people to government benefits and services", thereby enhancing social and economic distributive justice leaving no one behind. "Aadhaar generation has crossed the 111+ crore mark. It's a great achievement towards
"Aadhaar generation has crossed the 111+ crore mark. It's a great achievement towards inclusion of everyone into national development fabric. It has come a long way in less than six and a half years of its journey from being a unique identification programme to transform itself into a critical development tool of public–centric good governance and targeted delivery of services/benefits/subsidies; Such a transformation became possible, because of the unique initiative of Prime Minister Narendra Modi's government, to use Aadhaar, for the financial and social inclusion. Aadhaar enrolment ecosystem with 135 registrars and 612 enrolment agencies working at 47,192 enrolment stations has been enrolling and updating7-8 lakhs requests per day. Aadhaar generation as on 31stMay 2014 was 63.22 crore with a per day enrolment/update trend of about 3-4 lakh which remained around 5-6 lakh per day till October 2016.
However, since demonetization the Aadhaar enrolment and update requests are in the range of 7-8 lakhs per day. With over 47.8 crore Aadhaars generated since June 2014, Aadhaar now stands at 111+ crore. UIDAI has 28,332 Permanent Enrolment Centres where people may go for enrolment, updation and other Aadhaar related services. UIDAI has a capacity of generating and dispatching over 15 lakh Aadhaars every day.   "Aadhaar which began in its first phase as a unique identification programme with an authentication infrastructure grew into its second phase as the tool of public sector delivery reforms by becoming the permanent financial address of the Aadhaar holder;and as a tool for de-duplication, e-KYC anddirect benefit transfer in its third phase, it started contributing to the management of the fiscal budget by generating saving to the Government exchequer to the tune of 36,144 crore in a few welfare schemes only in just two years". (Details in Annexure) "Now in its fourth phase, with demonetisation and Digital India drive towards less-cash economy, Aadhaar is all set to be the game changer with Aadhaar Pay – a non-traditional digital payment system without a need of card, pin, password or mobile with the consumer", Aadhaar has empowered people by increasing convenience and making their life hassle-free towards a presenceless, paperless and cashless environment. Dispelling apprehensions on privacy and data security, Prasad said, "The Government is vigilant towards privacy protection and database security which is our paramount concern. We have Aadhaar Act 2016 which has strict provisions for protection of data and privacy."
As on date, Aadhaar's total saturation percentage is 91.7% (as per Census 2011) while over 99% adult population above the age of 18 have been assigned Aadhaar numbers. Twenty two States/UTs have more than 90% saturation. Aadhaar has become an extraordinary institution to connect the ordinary people of India into the banking system in a flawless manner. Firstly, Aadhaar Enabled Payment System ( AEPS ) on which 119 banks are live. This helps the Banking Correspondents to go to the doorsteps in rural villages, facilitating banking transactions, with the help of Micro-ATMs, linked with Aadhaar. More than 33.87 crore transactions have taken place through AEPS, which was only 46 lakhs in May 2014. While only 7,406 AEPS points were available in May 2014, we now have over 1,65,000 agents available in the villages. Secondly, the opening of bank accounts with Aadhaar eKYC, in which 97 banks are live and 4.47 crore bank accounts have been opened till now, which was only 1 lakh in May 2014. Thirdly, Aadhaar Payment Bridge (APB), a seamless payment facility, which enables disbursal of benefits /other payments directly to the beneficiary's account, popularly known as Direct Benefit Transfer (DBT),  has shown considerable growth in the past two years.
Total number of transactions on the APB were logged at 167.36 crore worth Rs.44,967 crore which has risen by ten folds in value since 31st May 2014 ( 7 crore transactions, worth 4000 crores ). Fourthly, with the Aadhaar Pay, soon to be launched, any person with his Aadhaar number linked to Bank account, can make and / or receive payment, with his thumb impression alone. There is absolutely no need for him to have any phone, debit card etc.. This will be available to all the persons having Aadhaar linked bank accounts, whose number stands at 39 crores now, which was only 6.7 crores in May 2014. About 2 crore Aadhaar numbers are linked to Bank accounts every month."
CT-
http://orissadiary.com/CurrentNews.asp?id=71967#sthash.hbYpdl8t.dpuf