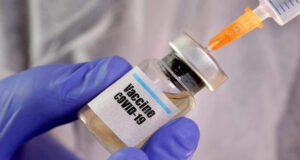 JNS: The Indian Medical Association (IMA) has urged the center to open up vaccination for all above 18 years of age.
IMA has written a letter to the Prime Minister appealing government to make vaccination certificates mandatory for entry into public places and large gatherings.
"The multifold drive should be enhanced to prepare the way for herd immunity since coronavirus vaccination is a single evidence-based resource to restrict cases."
To extend the reach of the vaccination, the government should include private sector family clinics and form a vaccine task force at the regional level in each area to monitor successful vaccination to each person, it said.