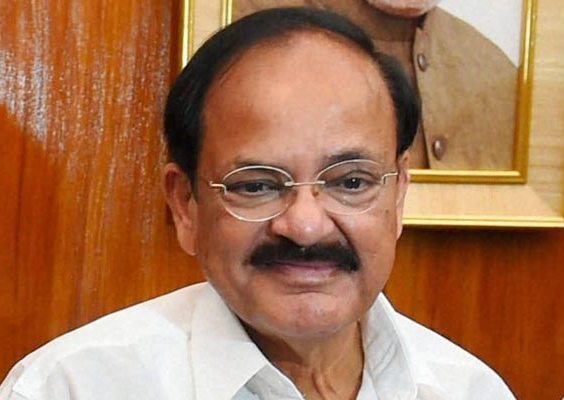 The BJP leader M Venkaiah Naidu was on Saturday elected the 15th Vice-President of India.
Naidu, will be administered the oath of office by President Ram Nath Kovind at a function at Rashtrapati Bhavan on August 11. Naidu replaces Hamid Ansari, who retires on August 10. Within seconds of the election results, Prime Minister Narendra Modi tweeted, wishing Naidu a "fruitful and motivating tenure" and saying he was confident Naidu would "serve the nation as a diligent and dedicated vice-president, committed to the goal of nation building". Later, both Modi and BJP president Amit Shah visited Naidu at his residence to congratulate him.
Naidu won 516 of the total 771 votes polled, in the 786-member electoral college. Gopalkrishna Gandhi, the Opposition's candidate, got 244 votes, while 11 votes were declared invalid. Two BJP members, Vijay Goel and Sanwarlal Jat, could not cast their votes due to illness while party MP Chedi Paswan had been barred by the Supreme Court from voting. He got 67 per cent of the total votes in an election that witnessed over 98 per cent polling.
"I am very humbled. I am also thankful to the Prime Minister and all party leaders for their support. I will seek to utilise the vice-presidential institution to strengthen the hands of the president and secondly uphold the dignity of the Upper House", Naidu said.