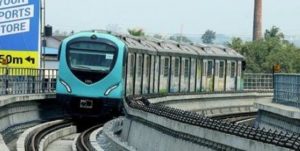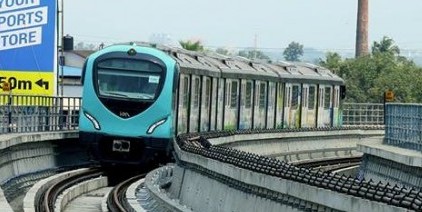 Prime Minister Narendra Modi inaugurated Kerala's first metro on Saturday. Beside other officials, Urban Development Minister Venkaiah Naidu, Kerala Chief Minister Pinarayi Vijayan, state's Governor P Sathasivam and E Sreedharan (India's 'Metro Man' ) were present during the eve.
PM flagged off the first phase of the Kochi Metro, the total distance of which includes in this phase is 13.2 km out of the 25 km stretch at around 10.30 am. The whole inauguration clan, including PM Modi, is expected to ride from the stations of Palarivattom to Pathadippalam in the city, reports reveals.
According to the Kochi Metro officials, the total cost of the project is Rs 5,180 crores.