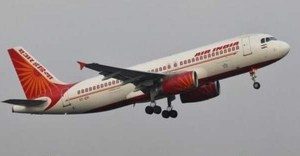 PM Narendra Modi launched the Ude Desh ka Aam Nagrik (UDAN) regional connectivity scheme on Thursday with its first flight at a subsidised fare of Rs 2,036 between Shimla and New Delhi.  The three inaugural flights were launched in the sectors of Shimla-Delhi, Kadapa-Hyderabad and Nanded-Hyderabad.
Today, you can fly (UDAN flights) at rates that are cheaper than taxi, which may cost you Rs 8 to Rs 10 per kilometre. Under these flights, you can fly for as low as Rs 6 to Rs 7/ kilometre and reach Delhi from Shimla in an hour," Prime Minister Narendra Modi said at his public address in Shimla on Thursday.
The country could make about 75 airports operational and we plan to make 30 airports operational in just a year the PM said.
"UDAN is going to benefit so many small towns. It will make the aviation sector even more accessible," PM Modi said in response to a tweet by another follower who wrote, "A big relief for tier two cities."
UDAN ('Ude Desh ka Aam Nagrik') is a first-of-its-kind scheme globally to stimulate regional connectivity through a market-based mechanism, the PMO said in a tweet.
The UDAN Scheme is a key component of the National Civil Aviation Policy (NCAP) which was released by the Ministry of Civil Aviation on June 15, 2016.
"Airfare for a 1-hour journey of approximately 500 kilometres on a fixed wing aircraft or for 30-minute journey on a helicopter would be capped at Rs 2,500," the PMO said.
The Airports Authority of India has approved 27 proposals which will see 27 currently served airports, 12 currently underserved airports and 31 currently unserved airports (for a total of 70 airports) connected.
Of the 70 airports, 24 airports are in the western region, 17 in the north, 11 in the south, 12 in the east and six in regions of the northeast.
As many as 22 states and two Union Territories will be connected through these 27 proposals.
The airline companies chosen are Airline Allied Services (Alliance Air), SpiceJet, Turbo Megha Airways, Air Deccan and Air Odisha.
The seating capacity of aircraft under the scheme will range from 19 to 78, and 50 percent of the seats in every flight will have a fare cap of Rs 2,500 per seat per hour.