Coronavirus cases surge 1347 in India, death toll at 43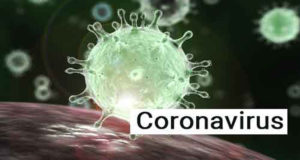 JNS: Total number of coronavirus cases in India has surged to 1347. The novel COVID-19 has so far claimed 43 lives in the country. Fresh deaths were reported from Maharashtra, Gujarat, Punjab and Jammu and Kashmir on Sunday.
According to the Ministry of Health and Welfare, over 100 coronavirus patients have recovered from the disease. At present, there are over 1100 active COVID-19 cases in the country.
A total of 23 new COVID-19 patients were reported in Delhi. Kerala is the worst affected by the COVID-19 crisis with 194 cases and one death. The state has recorded the highest number of coronavirus infection in the country.
After Kerala, Maharashtra is the hardesh-hit state which has 193 COVID-19 patients. With the two fresh deaths reported on Sunday, the death toll in state has risen to eight.
Gujarat has recorded 58 cases and five deaths. Telangana has so far confirmed 69 cases while coronavirus count in Karnataka stands at 80. The number of coronavirus cases in the Tamil Nadu has reached to 50. Rajasthan has so far reported 57 cases while Madhya Pradesh has 33 coronavirus positive patients. Haryana also confirmed 33 COVID-19 cases in the state.